The cost to heat or cool your home has skyrocketed in recent years. Homeowners are constantly looking for ways to cut costs. Interestingly a good roof has the potential to save you hundreds of dollars a year on heating and cooling costs.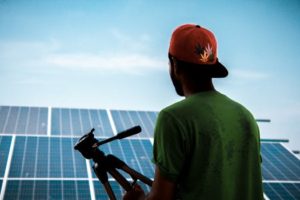 A roof is literally what controls how much cool air or hot air escapes. A roof that is poorly insulated can allow cool air to escape in the summer. This causes air-conditioning costs to rise. In the winter, warm heated air can quickly leak through your roof making your heating bills astronomical.
So, making the investments needed to have an energy efficient roof can save you a lot of money in the long run. An energy efficient roof can also make you and your family feel much more comfortable during both the hot summer heat and the harsh winter cold.
If you are looking to get the most energy efficient roof, you may want to look into a roof that features solar reflectance. This means that the sun's energy will be reflected rather than absorbed. This simple principal can save you up to 30 percent on your home's heating or cooling bills.
Insulation is another key factor to a good roof. Roofs that are not insulated properly can transfer hot or cold air very easily. Insulation increases the R-value. A good R-value means that your roof can resist the transfer of heat.
If you are choosing a new roofing material, always look for Energy Star products. This ensures that you will be getting a product that is highly reflective. The Energy Star Label is difficult to attain; therefore, you know you are getting a good product.
You also want to consider the color of roof you choose. Color can play a huge part in energy efficiency. For instance, if you live in a warm climate you want to choose a light-colored roof. Light colored roofs will not absorb heat as readily. If you love in a cooler climate, choose a dark colored roof to absorb heat.
Adding a more energy efficient roof can seem like an incredible expense. However, it is definitely wise to look into government incentive programs that have been designed to help bear the burden. Many states offer tax credits for making roofs more energy efficient.
If your energy bills seem high, you may definitely want to look at your roof to see if it's the problem.